With temperatures dramatically declining during the winter months, having a caravan heater is a luxury allowing warm and cosy travel days during the cooler seasons. Diesel heaters are a popular choice for caravan heating as they are cost-efficient to purchase and run, a reliable heating source and offer great flexibility for installation.
So, which diesel heater is best for your caravan & how much does the average installation cost? This article explores the cost of installing a diesel heater in your caravan, including the types of diesel heaters on the market & the average pricing of the units, along with installation costs based on the size of the caravan involved.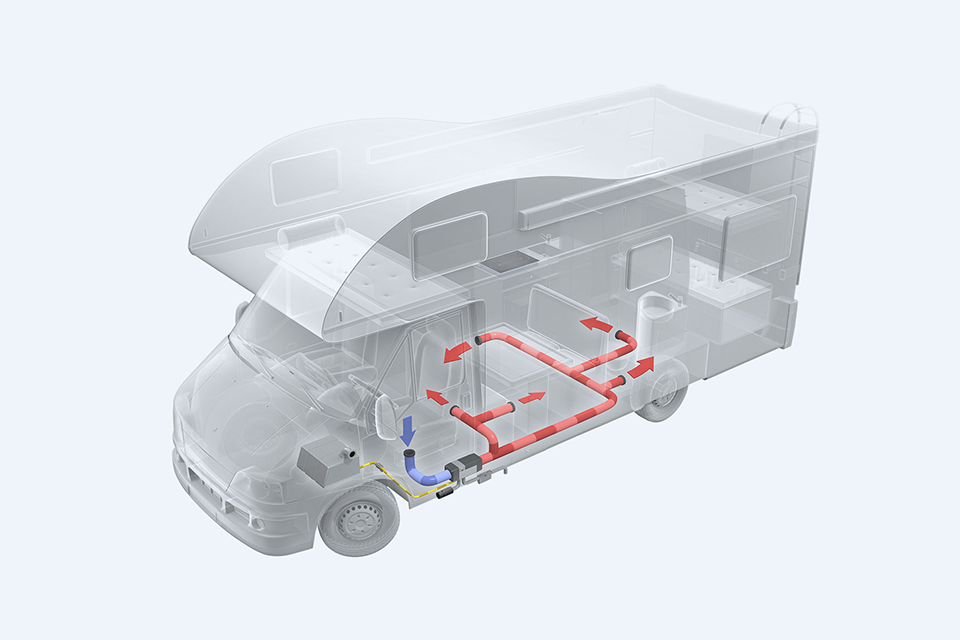 What are Diesel Heaters?
A diesel heater is a heating system that uses diesel fuel to warm the interior of caravans and other vehicles.
How Do Diesel Heaters Work?
Diesel heaters draw in the air from the surrounding environment through an intake vent and pass it through a heat exchanger, which uses diesel combustion to heat up the air. A fan then distributes the warm air through the cabin.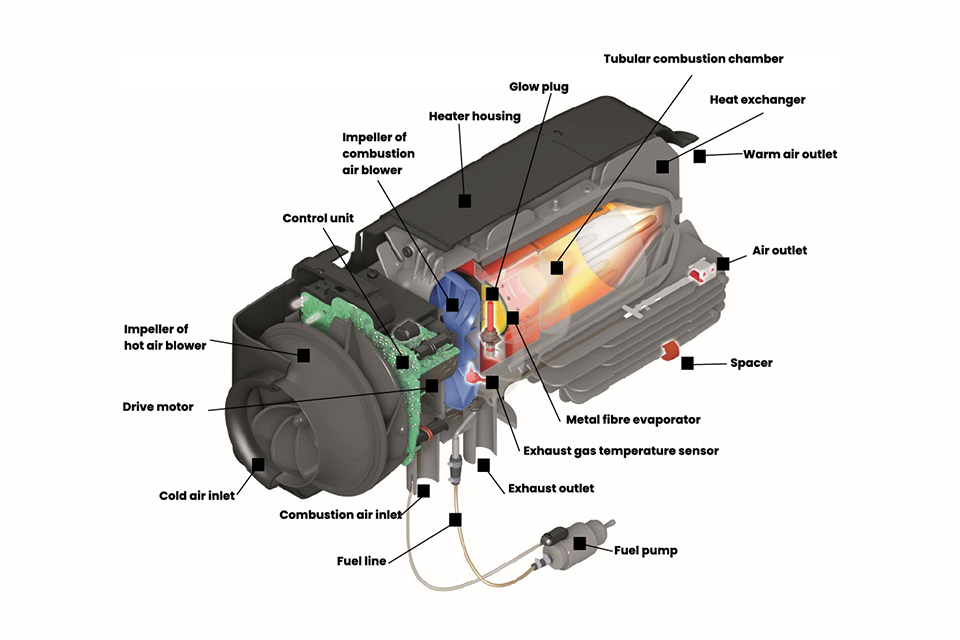 Types of Diesel Heaters for Caravans
When exploring the range of diesel heaters on the market, you'll have a plethora of options at your disposal. With fixed models starting at the $1,700 mark, to small portable units at $239. Read on as we cover the cost, features & benefits of some models from Webasto, Eberspacher, AutoTerm, and Truma. While there are cheaper heaters on the market, usually on eBay and Amazon, we have not covered these due to safety concerns.
Webasto Dual Top Evo 6
$6,000-$6,100
The Dual Top Evo is a top-of-the-range unit, providing an impressive combination of water and air heating, as well as the option of running off electricity.
Features:
Dual capability to heat water and air
Compact design
Summer and winter setting
Benefits:
Provides both hot water and warm air
Allows greater interior space due to its exterior installation
Has continuously adjustable temperature control
Installation type:
Fixed caravan installation in the cabin or under the floor
Truma Combi D6
3,400-$3,900
Like the Webasto Dual Top Evo 6, the Truma Combi D6 can be used to heat water as well as air. Truma diesel heaters let you feel cosy all year round and are a popular choice for caravan heating. Although it has been designed for larger caravans, it is relatively small and compact compared to other heaters with a similar output.
Features:
Dual functions to warm both water and the living area
Powerful, yet quiet fan
Compact design
Benefits:
Provides both hot water and warm air
Low energy consumption
Will heat caravan while driving
Installation type:
Fixed caravan installation in the cabin or under the floor
Eberspacher D4L (12V)
$3,000 – $3,500
Eberspacher has the reputation of being the 'Mercedes Benz' of diesel air heaters. One of the newest diesel heaters in the range, the D4L heater includes a comprehensive installation kit and a huge 4kW of heating power. Eberspacher is known to be quiet, reliable, and have the best altitude performance.
Features:
Digital control panel with on/off commands
Brushless motor for better performance
Super quiet fuel pump (no ticking)
Extremely quiet fan
Improved temperature regulation
Benefits:
Suitable for larger caravans
Good fuel economy
Easy to install
Installation Type:
Fixed caravan installation in the cabin or under the floor
Eberspacher Airtronic D2 and D4
$2,800 – $3,200
These earlier-model Eberspacher diesel heaters are both powerful options. Both with similar features and benefits; the D2 is a smaller version of the D4. The D4 is ideal for larger caravans, while the D2 is a smaller, more compact version that suits smaller caravans.
Features:
Temperature pre-set facility, which allows smooth automatic room temperature control
Suitable for use over long periods
Quiet night-time operation and wide control range allows for extended comfort
Benefits:
Continuous temperature monitoring
Low fuel and power consumption
Installation type:
Fixed caravan installation in the cabin or under the floor
Eberspacher D2L AS3 (12V)
$2,000 – $2480
The Eberspacher D2L AS3 is considered one of the best caravan diesel heaters on the market. Like the D4L, it is super quiet, easy to start, and economical on fuel.
Features:
Digital control panel with on/off commands
Brushless motor for better performance
Extremely quiet fan
Summer fan function
Benefits:
Economical on power and fuel
Safe for use while driving
Quiet operation
Installation type:
Fixed caravan installation in the cabin or under the floor
Webasto Air Top 2000 STC
$1,700-$1,900
Webasto is a market leader in the diesel heating space, with a wide range of reliable, high-quality heaters adapted for caravans. This heater uses step-less modulation (the heat pump automatically adjusts to the heating demand) to provide a continuous heating power output for constant comfort.
Features:
Compact design
Underfloor or interior mounting
Low noise applications such as vibration clacking brackets and extra silent fuel pumps
Benefits:
The heater uses minimal fuel and electrical power
Continuous control over the temperature, with a constant ambient temperature
Quiet operation and low consumption
Installation type:
Fixed caravan installation in the cabin or under the floor
Thermomate 5kW All-In-One (Portable)
$239
If you are hesitant to install a permanent diesel heater in your caravan, you can always opt for a portable heater. They are low cost, easy to use, and draw limited power, meaning they don't need to be plugged into 240v. This portable diesel heater is a cost-effective alternative to an installed diesel heater.
Features:
Made from premium aluminium for superior thermal conductivity
Integrated LCD control panel
5L fuel tank
Fan speed of up to 4,500rpm
Benefits:
Easy to install
Provides even heat
Up to 18 hours of operation
Installation type:
Portable heater to be placed inside the caravan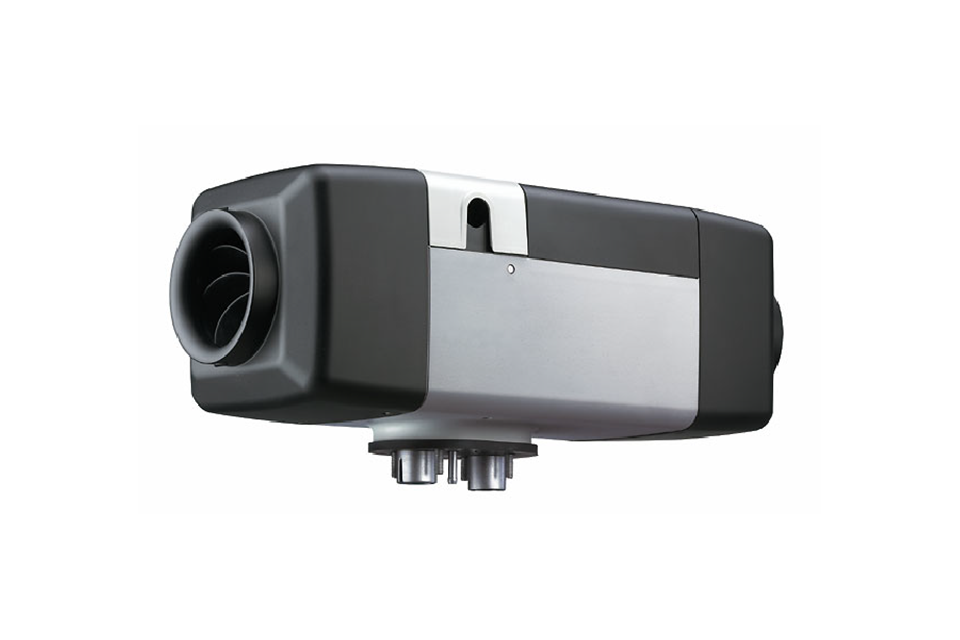 Caravan Diesel Heater Installation: an Overview
Now that we have looked at the wide selection of diesel heaters, the next consideration is installation. Once you have researched your heater, it is recommended to hire an expert to supply & install it. Your local caravan dealership can usually organise, or advise on diesel heating installation. Typical installations can be done within a day. Your installer will consider your caravan model and provide advice on a safe location for your heater to be installed that will give you the best heating coverage in your new or existing caravan. Your licensed installer will ensure a professional installation is conducted, which requires electrical, plumbing, and caravan experience. If you are considering installing the diesel heater yourself, check with your insurance company on their policy regarding coverage for a DIY installation.
Factors Affecting the Cost of Installation
Depending on the size of the caravan, the type of heater you choose, and where you are installing it, the cost to install a diesel heater in a caravan is usually from $800 up to $1,500. It is always advisable to get a quote before installation to understand your unique situation.
Factors affecting the installation cost may include:
Type of diesel heater chosen. The type of diesel heater you choose can impact the cost to install. A cheaper heater may have lower-quality parts that could make installation more tricky and, thus, more expensive in the long run. On the other hand, a more high end heater may come with additional accessories & a very simple installation, leaving you with a high quality unit & the same amount in the bank.
Complexity of installation. Older caravans may be harder to fit out with heating and not conducive to holes being drilled in the cabin or underneath the van. Remedying the situation might create a more costly scenario, perhaps with the additional expense of reinforcing the caravan before installation or even purchasing a more suitable unit.
Need for additional parts and accessories. Additional parts and accessories required for the installation may add further cost, depending on the size/type of part required. Many upmarket models come with most accessories included within the product purchase.
Cost of labour in the local area. Diesel heater installations are usually conducted onsite at a caravan or diesel heater dealership. Installations can be completed by a mechanic, plumber, diesel heater professional, or via a mobile installer. Prices for labour will vary depending on location and the person installing it. As noted above, the average price for a professional installation can vary based on the installer & specifics of the job at hand.
Size of caravan and heating requirement. Your caravan size can also affect installation costs. The size of the caravan impacts the overall size of the unit required to fulfil heating needs for the space. So what size heater is best for your caravan?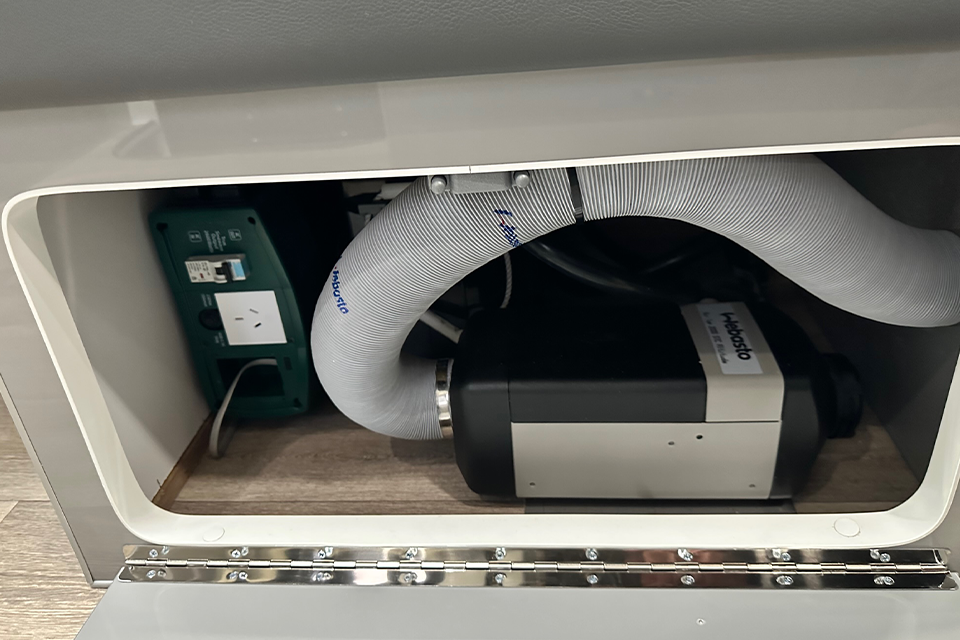 What Size Diesel Heater is Best For a Caravan?
When choosing your diesel heater, a factor you need to consider is size. To have an efficient heating system, it must be just the right size to accommodate the area to be heated. A heater that is too small for a caravan will not produce sufficient heat and will drive up heating costs as it will run continuously. A heater that is too large will overheat the space. An oversized heater also will run at a very low temperature which can lead to a carbon buildup and more servicing requirements. As a rule of thumb, smaller vans under 21ft long require a 2kW diesel heater, while for vans over 21 ft long, the 5kW heater is usually the better option.
In Australia, the most popular size caravan is 19ft, so it's most likely you will require the smaller 2kW heater. This one can produce a lot of warmth, and most people say they are perfect for a caravan under 21ft. The only downside is that smaller heaters may take a little longer to heat up, so perhaps preheat the van before you are ready to drive.
If you do have a large caravan over 21ft, rest assured that a 5kW diesel heater has ample power to heat that larger area. Even if your van is not as large but has lots of canvas, a 5kW can do the job really well. Your van will be toasty in no time, as the 5kW heats up 2.5 times faster than its 2kW counterpart. It's recommended to periodically run your heater on high for 15 minutes every now and then to stop the heater developing a carbon build-up.
Are Diesel Heaters Safe?
Yes Diesel heaters are one of the safest heating options for caravans, provided they are installed professionally and have their recommended scheduled maintenance. These heaters include a number of safety features, such as auto-shutoff for overheating prevention, low oil warning system and diesel itself is difficult to ignite, removing any risk of accidental fires, or explosions. Reputable diesel heaters are also deemed safe to run as you sleep.
In this article, we have discussed the cost of installing a diesel heater in your caravan and covered a range of different types of diesel heaters, their advantages and disadvantages, safety features, and benefits. Choosing the right heater for your van should be much easier, armed with some detailed information on sizes, styles, costs, and factors affecting installation. So, don't let the winter months stop you from getting out on another adventure. Simply install a diesel heater and hit the road again.
*Disclaimer: Prices for diesel heaters are subject to change and vary across suppliers.